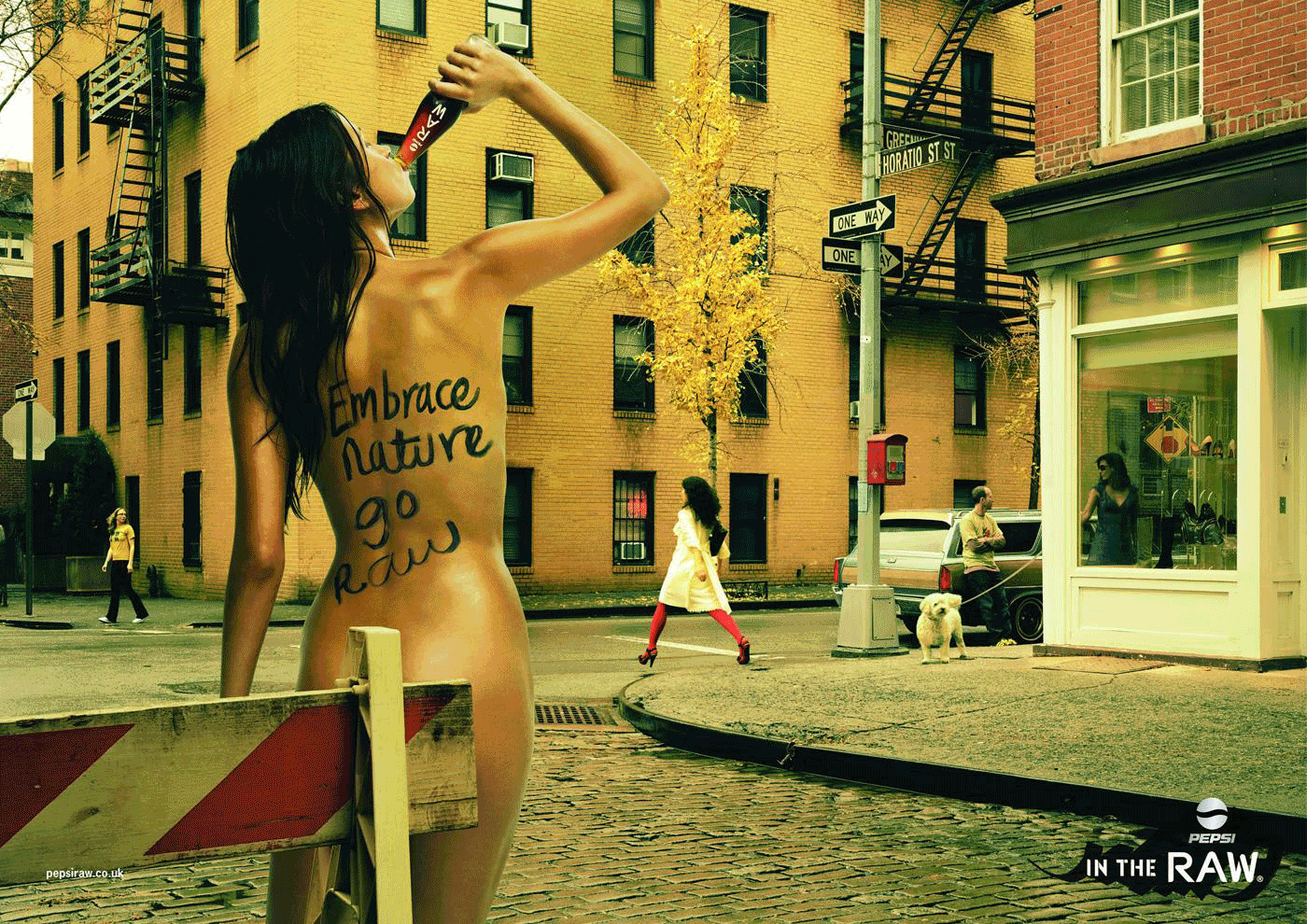 Pepsi Raw - Less is Raw
Pepsi decide to create a back to basics cola based on 4 naturally sourced ingredients. Natural plant extracts, Cane sugar, Apple extract and Gum arabic. A stripped back cola for the premium adult market, brilliant!
The name was already set and the bottle was already existing. So how do you make a cola look stripped back and natural?
The idea of a simply stencilled logo straight onto the bottle surface gave it the desired effect. All the touch points from multipacks to bus ads were kept to a very simplistic level, using only a few colours with the use of raw materials.
It ended up being the biggest launch Pepsi had done in 15 years! I'll have a Rum and Raw please... Result!
Design created whilst working for ZigguratBrands - London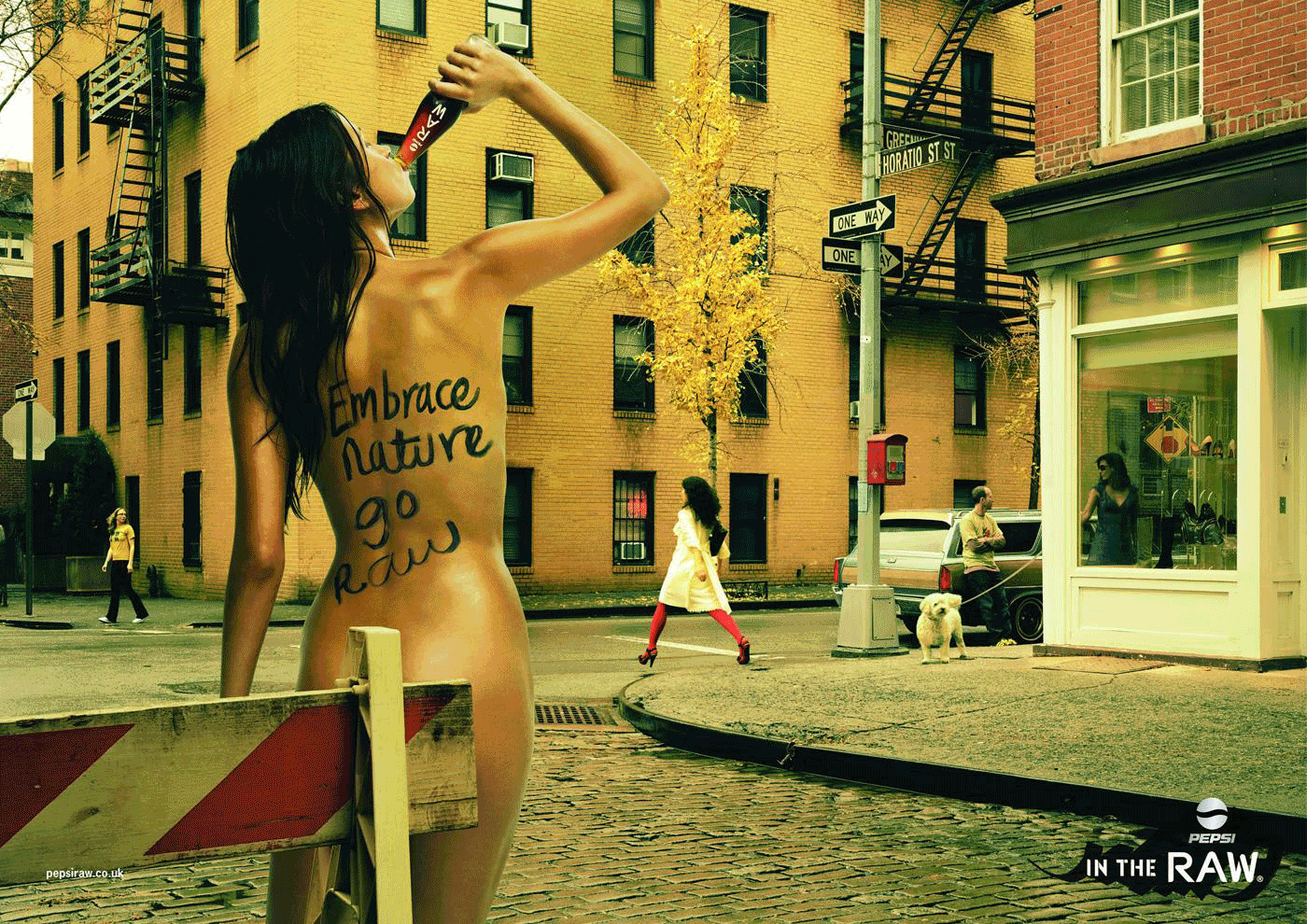 2008 BBDO Adverts - In the Raw